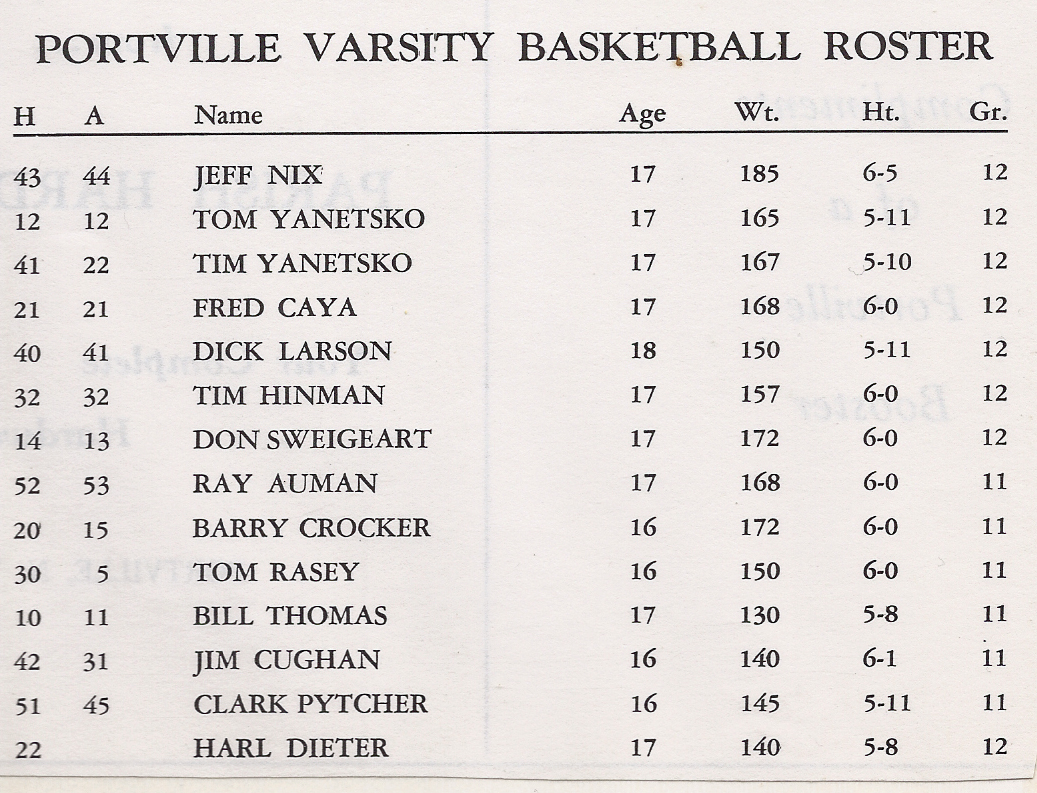 The 1975-76 Portville Boys Basketball team had the highest winning percentage of any squad in Panther history with a 20-1 record.
They won 20 games in a row before falling to Maple Grove in the Section 6 Class CC championship. They were the first and only PCS team to be undefeated during the regular season.
The '76 hoopsters had the best offense in the Big 30 that year, averaging 75.3 points per game. They also had the top defense, giving up only 42.8 per game, an incredible 32.5 differential.
The'76 Panthers were led by senior center Jeff Nix, who averaged 23.8 points a game. He scored a school record 46 points against Ellicottville, which still stands. He finished his 4-year varsity career with 942 points (#5 PCS all-time) in 65 games.
Senior guard Tom Yanetsko averaged 15.7 points per game that season, scoring 31 against Cattaraugus. Tom finished his varsity career with 62 games and 649 points (#18 PCS all-time).
Senior shooting guard Tim Yanetsko averaged 11 per game, scoring a high of 23 against Ellicottville. Huge contributions came from seniors Tim Hinman, Fred Caya, and Dick Larson, as well as from junior C/F Ray Auman.
The Panthers perfected head coach Ray De Land's system and annihilated the opposition with their passing, rebounding, shooting, and shut-down defense.
Coach De Land installed base plays that went by names like "Villanova", "Bonas", and of course, "Portville". After mesmerizing the opponents with their precision passing, they would find a hole in the defense and strike with an open shot from any point on the court.
The home and away gyms were packed with fans, spectators, and media members from all over the region, who came to watch one of the greatest teams in Big 30 basketball history.
The 1976 seniors graduated with a 3-year varsity record of 54-10, second only to the 1999-2001 teams that went 59-9 under Ron McMahon.

The Portville Class of 1976 not only had a great boys hoops team, they were one of the greatest classes of all-time at PCS.
With 125 graduates, they excelled in academics, athletics, and the arts. The football team was 9-0 and the best of all-time. The boys hoops team went 18-0 in regular season, and the boys track team was 9-0.
Many great people were 76ers, including Michelle Aaron, Todd Chadwick, Patty Connell, Eric Doty, Grant Hill, John Mancuso, Mike McMullen, Barb Nothem, Cindy Pockalny, Tom Pollock, Willy Prozeller, Barb Putt, Shelly Reynolds, Denny Russell, The Saveys, Skiver twins, Tom Sutter, Bill Taggerty, Steve Wascher, Mary Lee Wilson, Gail Woodhead, Greg Clark, Chuck Bretzin, Kathie Martin, and many more.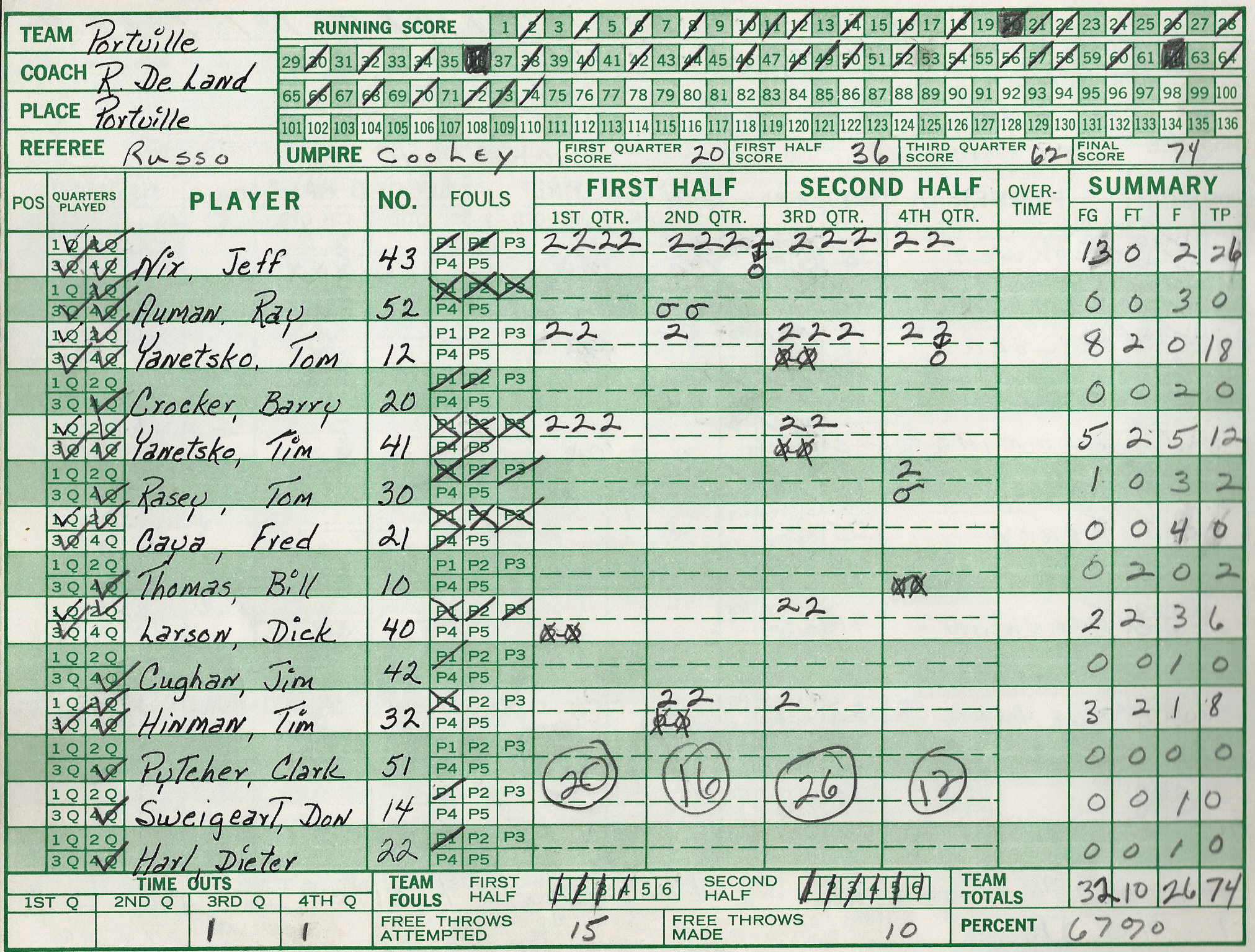 Game 5 at Portville
Game 6 Portville
Game 9 Portville
Game 11 Portville
Game 13 Portville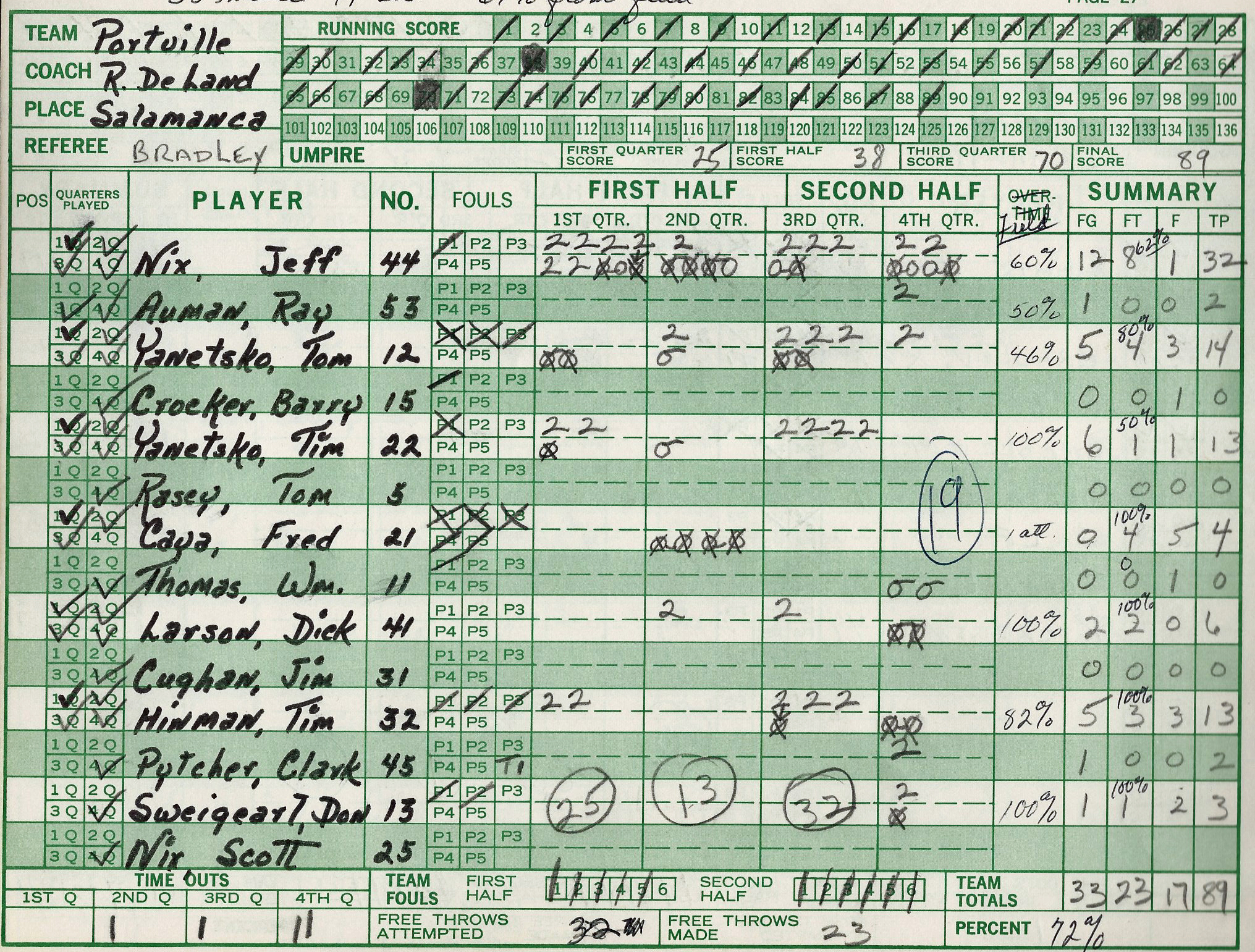 Game 14 Portville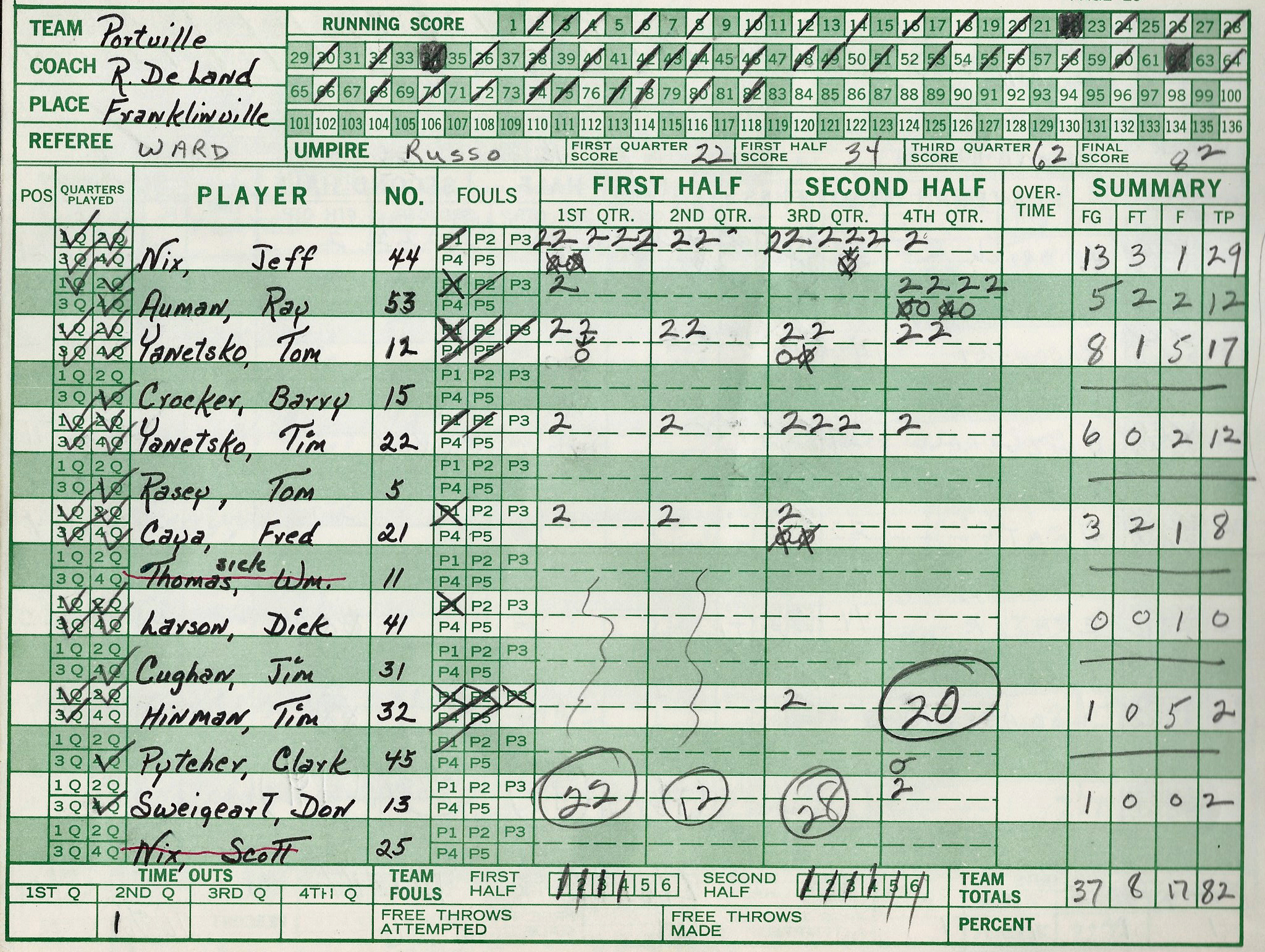 Game 15 Portville
Game 16 at Portville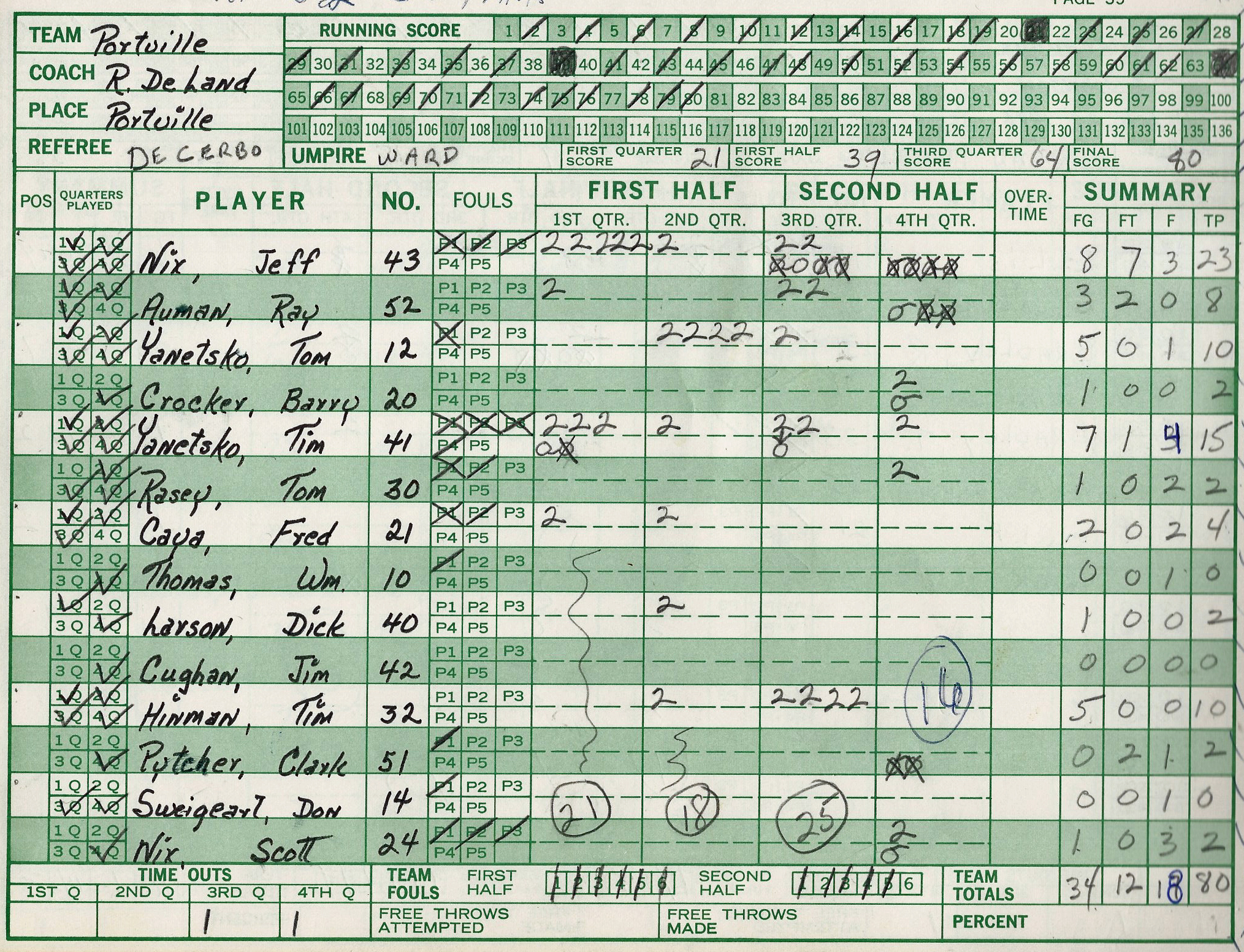 Game 18 at Portville
Game 20 Playoff Portville
All-Star Game


Game 6 Bolivar at OE Tourney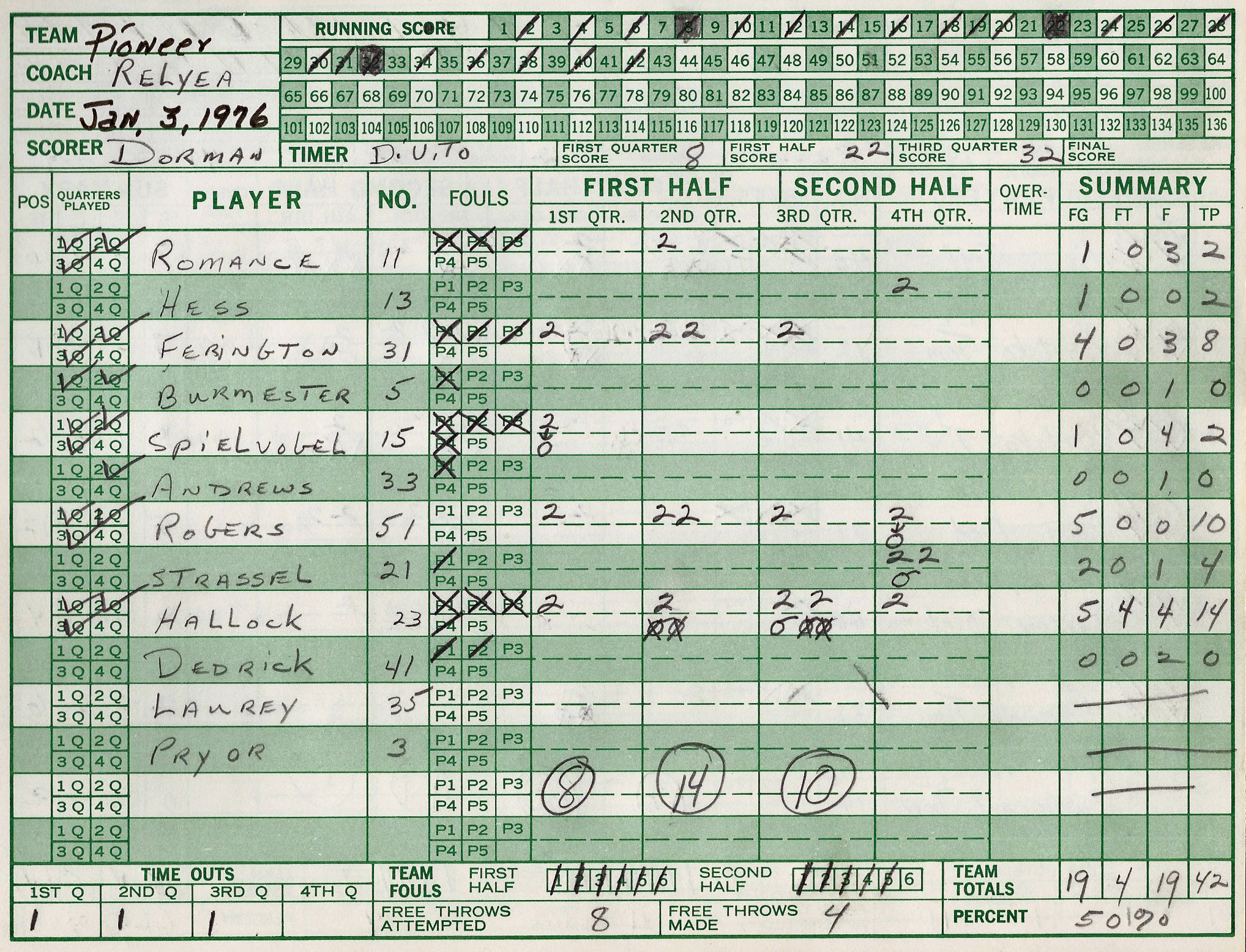 Game 9 Pioneer at Bonas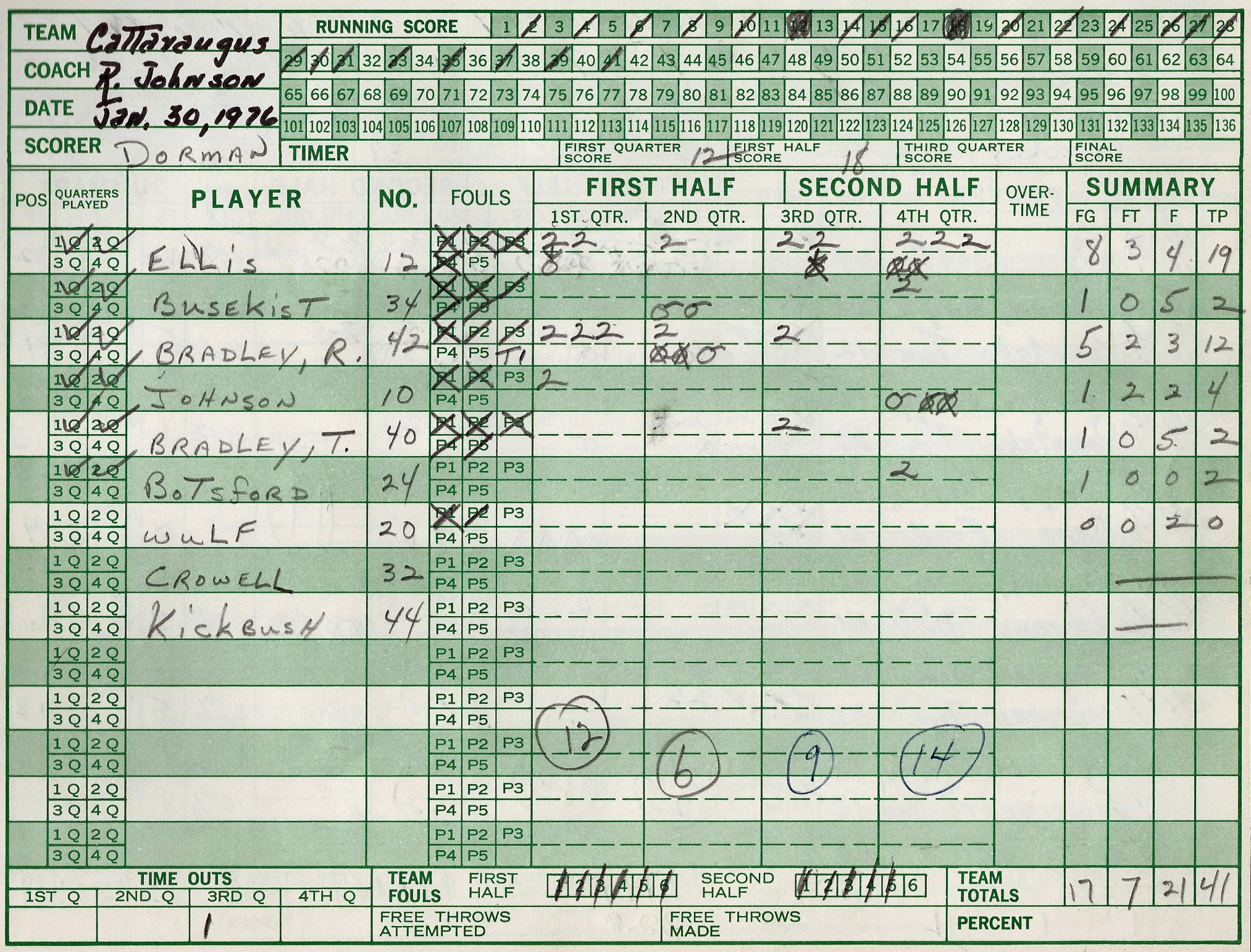 Game 13 at Cattaraugus
Game 14 at Salamanca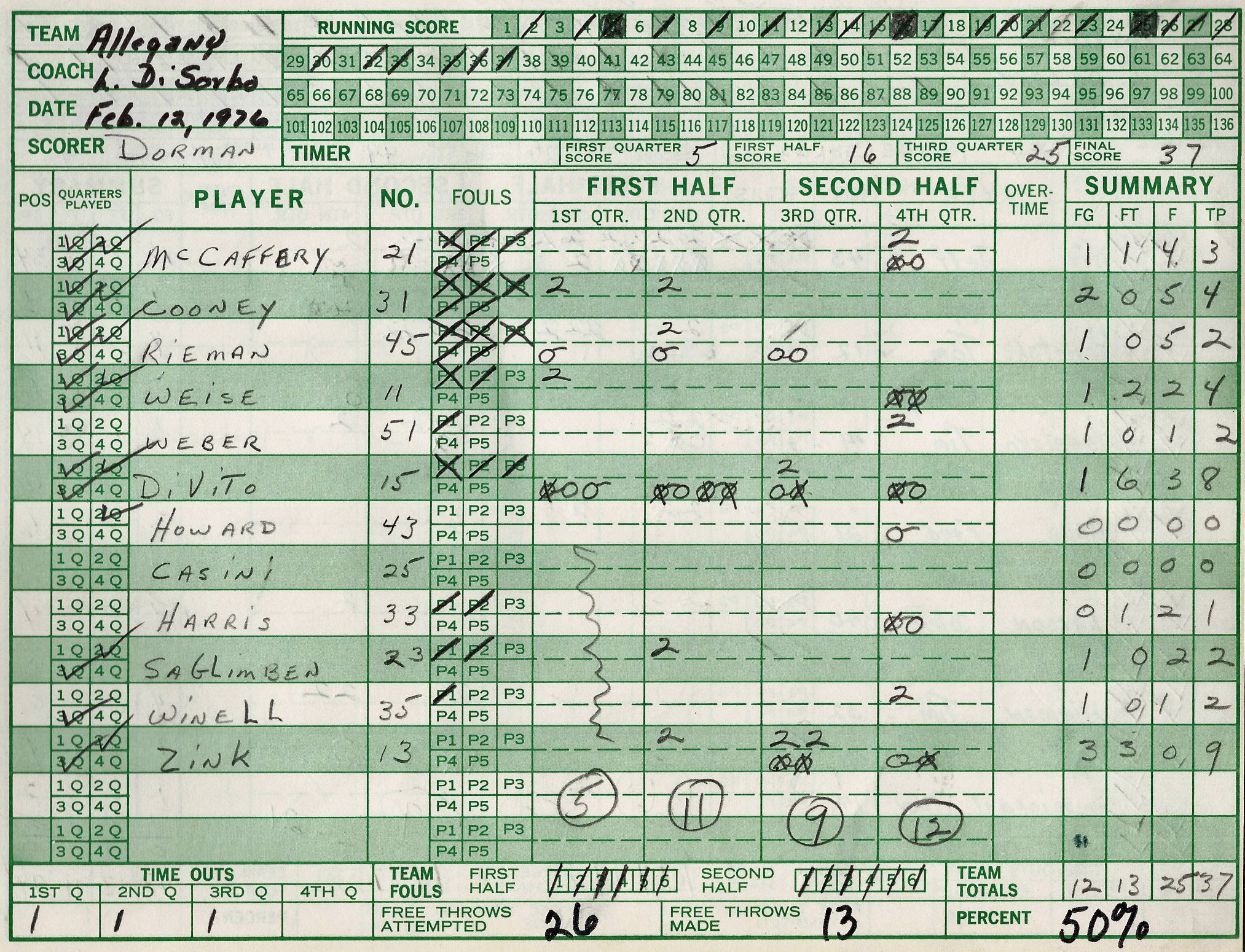 Game 16 Allegany
Game 17 Cattaraugus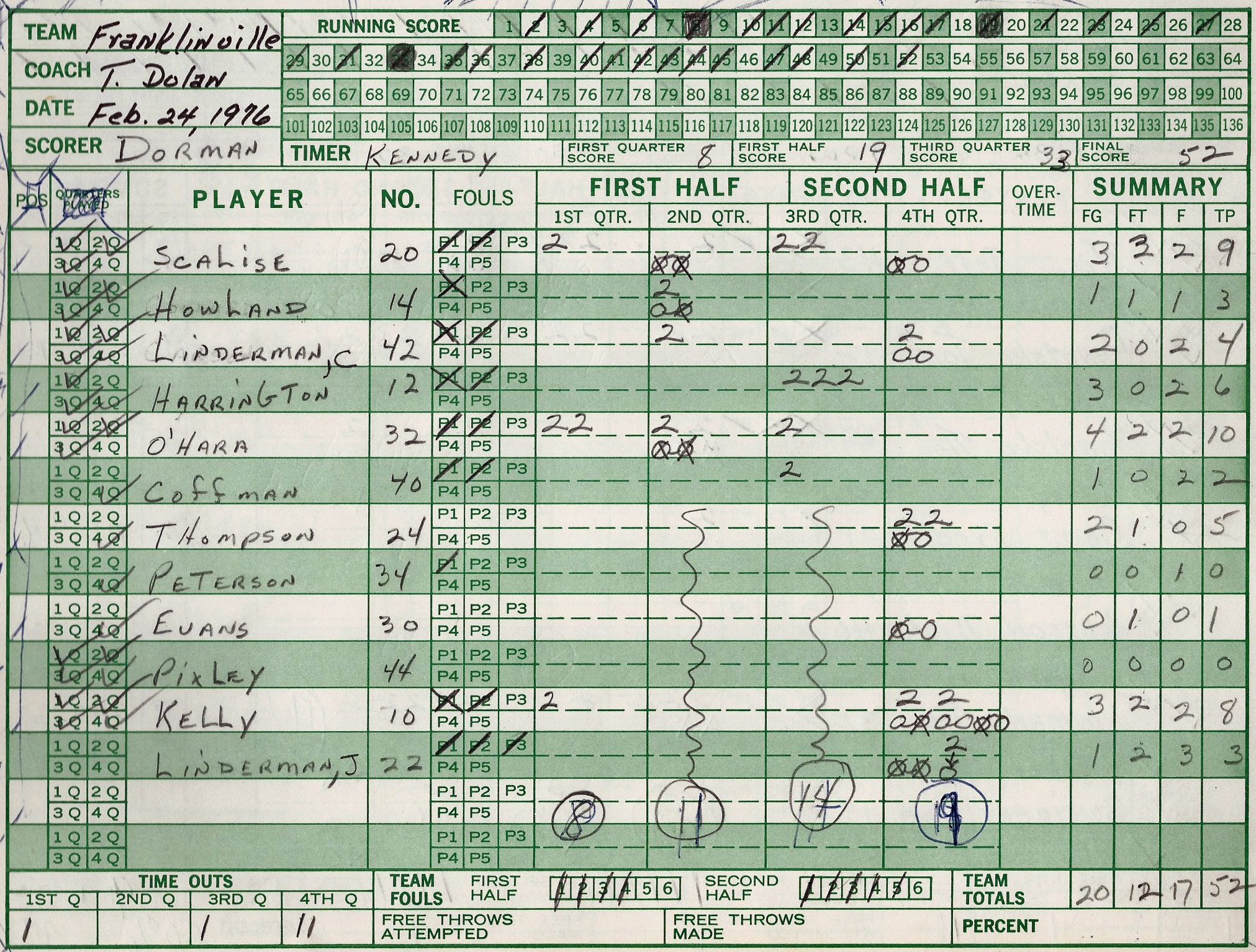 Game 18 Franklinville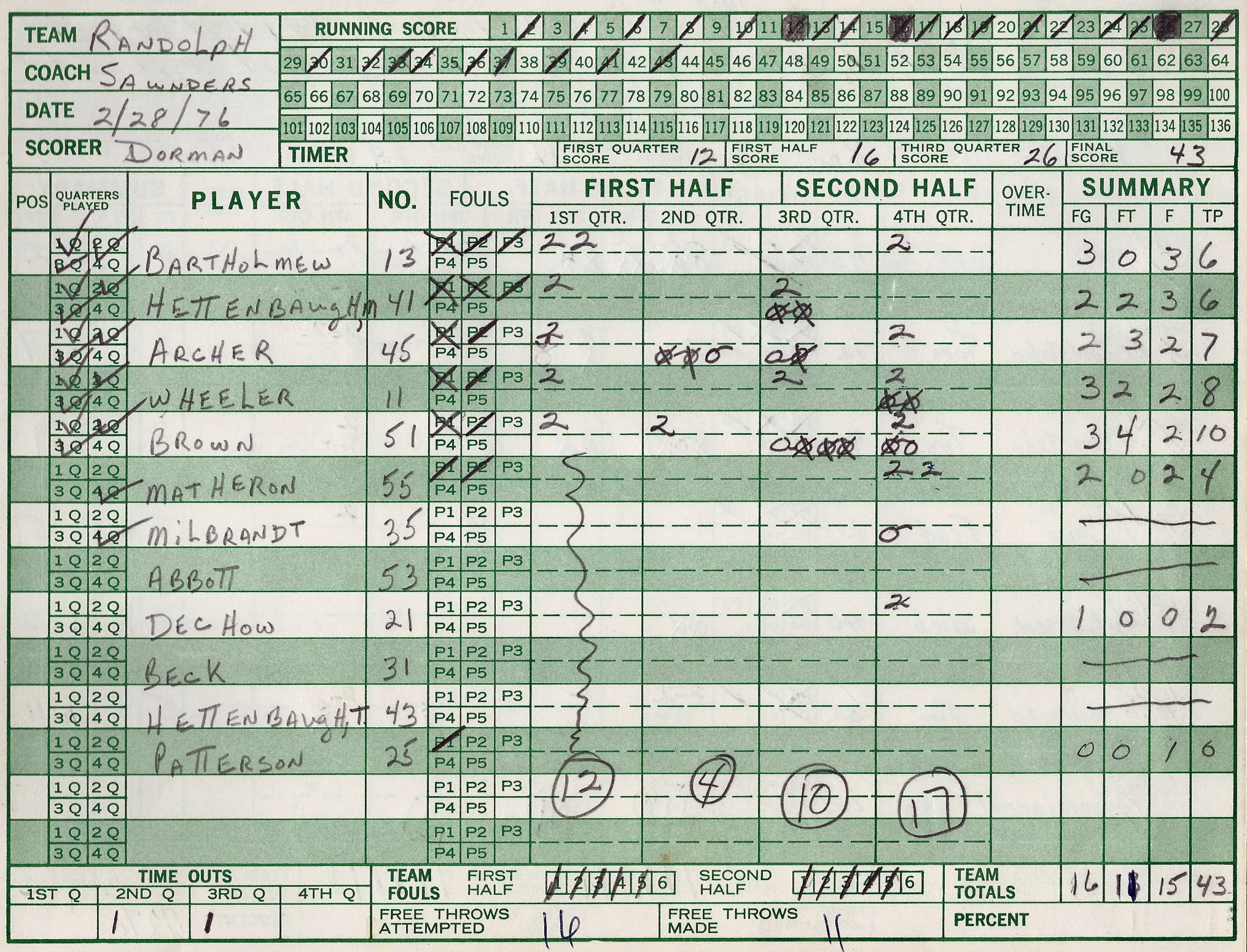 Game 19 Randolph at Salamanca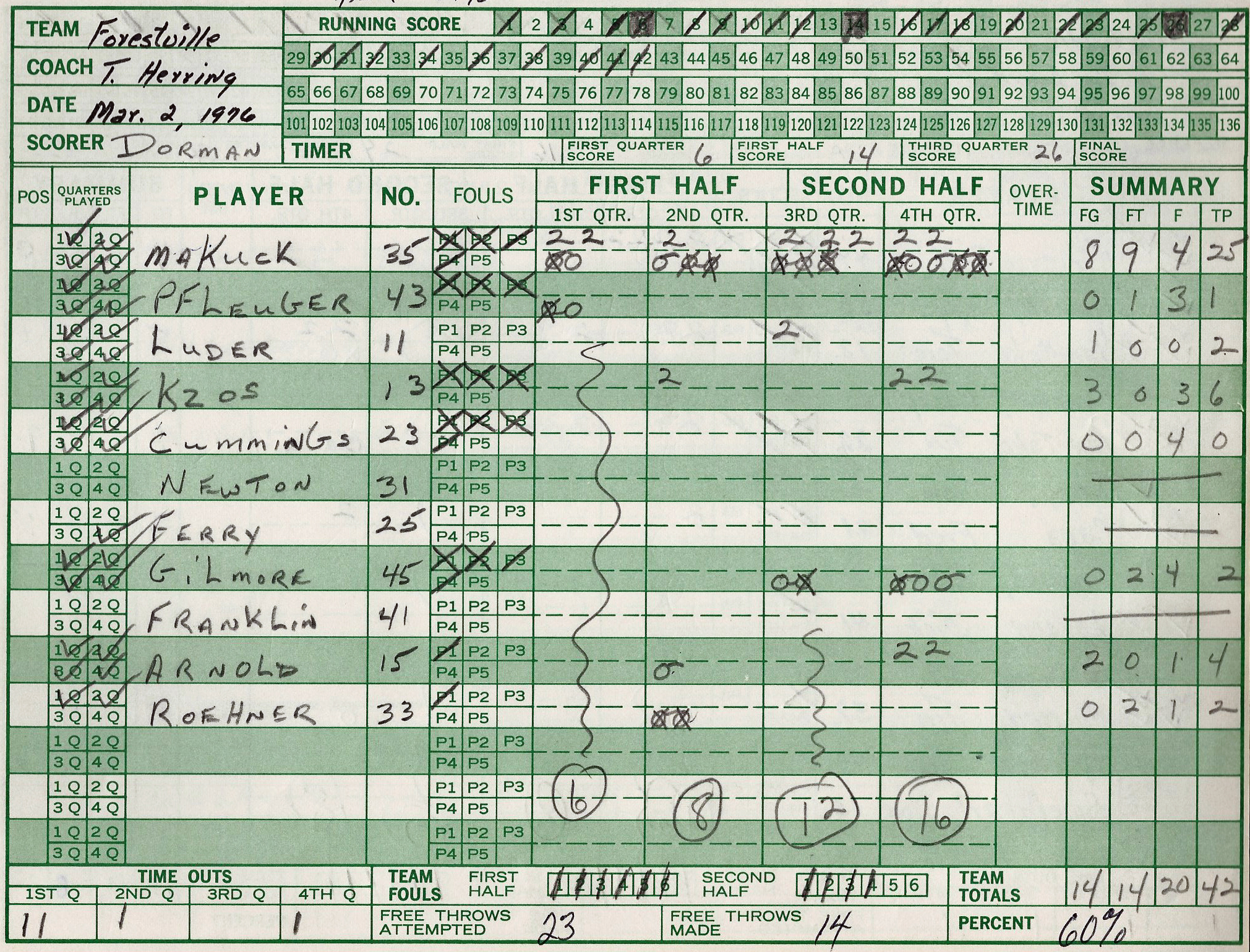 Game 20 Forestville at Gowanda
Click Pix to ENLARGE
Game 21 Maple Grove at Erie CC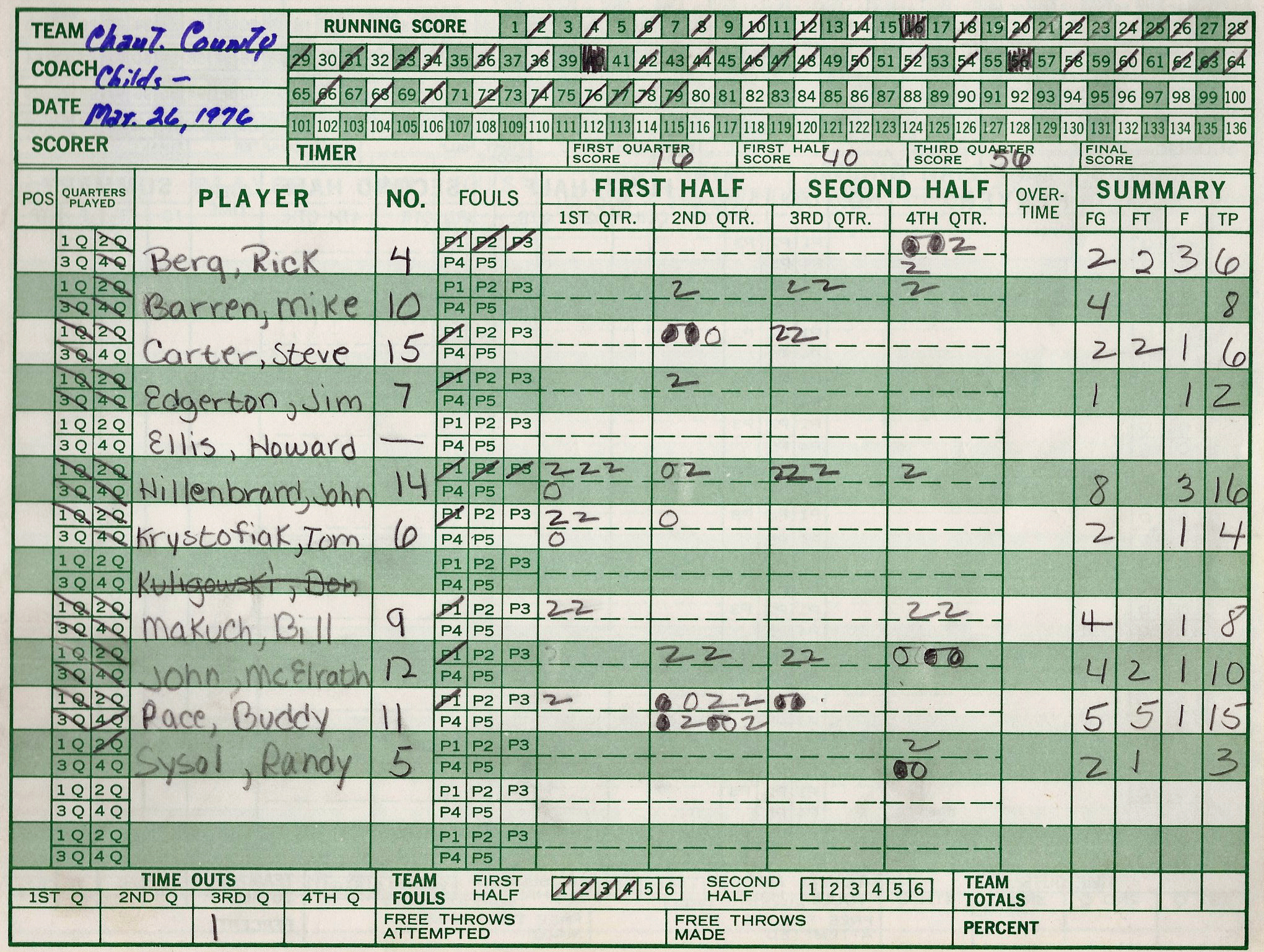 All-Star Game