I grew up in a small town in Upstate New York surrounded by a huge family and many close friends during the Sixties and Seventies, most of whom graduated from Portville Central School.  During our high school years from 1975 to 1979, my friends and I had some fantastic experiences in school, sports, and during our free time.
Our families, teachers, and coaches convinced us that we were living in the greatest school, in the greatest town, in the greatest state, in the greatest nation, in the greatest time, in the history of mankind.
As a result of this positive atmosphere, our Portville gang pushed it to the max, diving into academics and athletics with a purpose.  Outside of school, we also pursued excellence.
Here are some of those stories, as told in the context of local history:
Exceptional Stories:
The Obi Log Cabin
Pan-Con Films
The Gathering
Zeus-Starlift

Group F

1979 Track Season
Portville Football
Class of 1979
PCS
Portville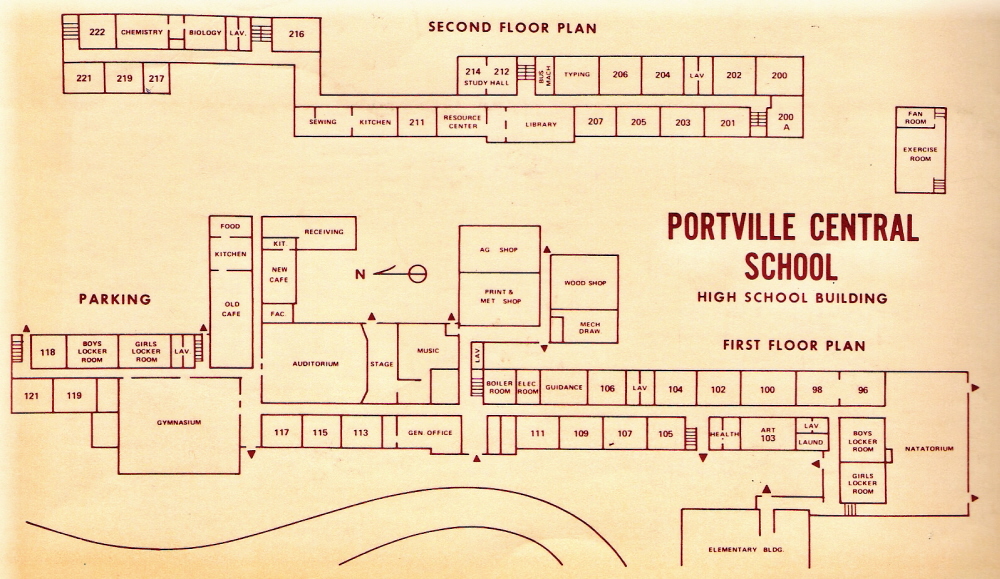 1972-3 Grade 6 3.85 gpa
Reading Molyneaux/Caste A
English Murawski A
Math Smith A
Social Studies Donnelly B
Art Snyder A
Music Dunbar A
Gym Dorman A
1973-4 Grade 7 3.38
Homeroom 109
Pre-Algebra Phillips A
Earth Science DeLand A
English DeLand B
Social Studies Alderfer A
French Harriman B
Shop Nieskes B
Art Snyder B
Gym H/B/W B
1974-5 Grade 8 3.75
Rm 175
Science Steinbacher B
Algebra DeGiglio B
English Hannon A
Social Studies DeMark A
French Harriman A
Shop Walstrom A
Health Anderson A
Gym H/B/W A
1975-6 Grade 9 3.50
Rm 117
Biology (R) Longbothum B
Geometry (R) Phillips A
English McGarvey A
Social Studies Chamberlain A
French II Harriman B
Gym Hogan/Barton/Wilson B
1976-7 Grade 10 3.83
Rm 212
Chemistry (R) Black A
Trig (R) O'Brien A
French III (R) Harriman B
English Worth A
Social Studies Connell A
Gym H/B/W A
1977-8 Grade 11 3.75
Rm 216
AP Biology (R) Longbothum B
English (R) McGarvey A
Social Studies (R) McCann A
Latin (R) Monsell A
Pre-Calculus Phillips A
Health Anderson A
Drivers Ed Eddy B
Gym H/B/W A
1978-9 Grade 12 3.57
Rm 219
Physics (R) DeGiglio B
Calculus O'Brien A
English McGarvey B
Sociology Eddy A
Journalism Sullivan A
Typing Fleschman A
Gym H/B/W A