The 2004 Senior Banquet on Jan. 24 celebrated the '03 Season, the seniors, coaches, and families.
"This was the best team I've seen since 1936, when I started watching Portville Football."
- Gene Williams
Gene, Ozzie Dunbar, and Jake Kush estimate that they have seen over 500 Portville varsity games in the past 67 years. They even made a Cadillac road trip to Rochester this past season.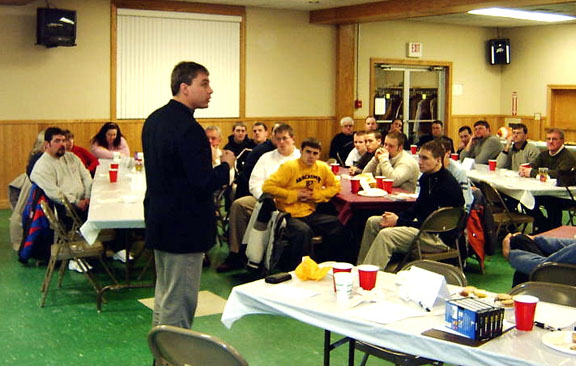 Over 50 folks gathered at the Westons Mills Fire Hall for a good meal, giving props to the gridiron greats, and experiencing the sights and sounds of the 2003 highlights on the big screen.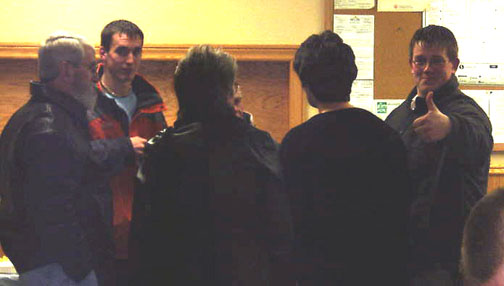 Banquet Buzz: #20 Scott Forrest (WR/DB) is hearing from Division I programs. Derx will play college ball as well.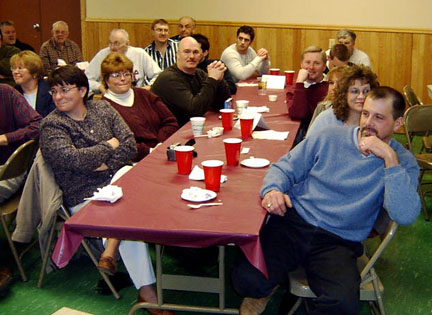 Youth coach Rick Giberson (right, in blue) has one of the best winning percentages of all time.
"Hey John. Remember when I scored five touchdowns against Port A in '65?"
The coaches who taught the sons of Portville how to block, run, tackle, and become a manly citizen of the USA.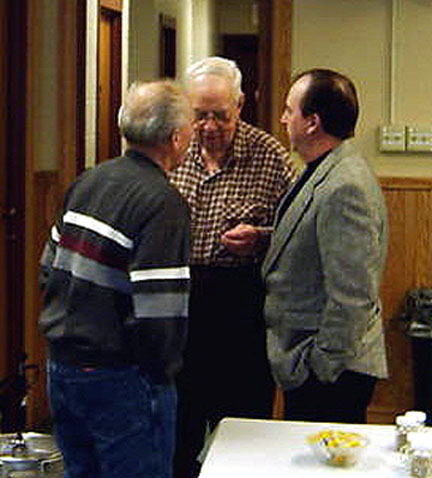 Keepers of the Old School Football tradition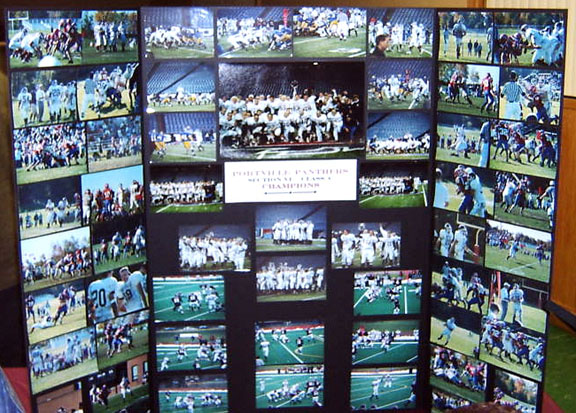 Thanks to Mrs. Ensell for putting together this awesome display of game photos for the banquet