Coach George was selected as the Cattaraugus County Coach of the Year.
Jon Andrianoff finished with a .609 Batting Average and earned a place on the State's First Team All-Star Squad. He was also the County Player of the Year and a Big 30 All-Star.
Mike Struchen finished with a 10-1 pitching record (2.49 ERA) and was selected All-State 2nd Team, County Pitcher of the Year, and Big 30 All-Star.
William Kamery, Adam Babcock, and Jon Lisac also made the Big 30 Team.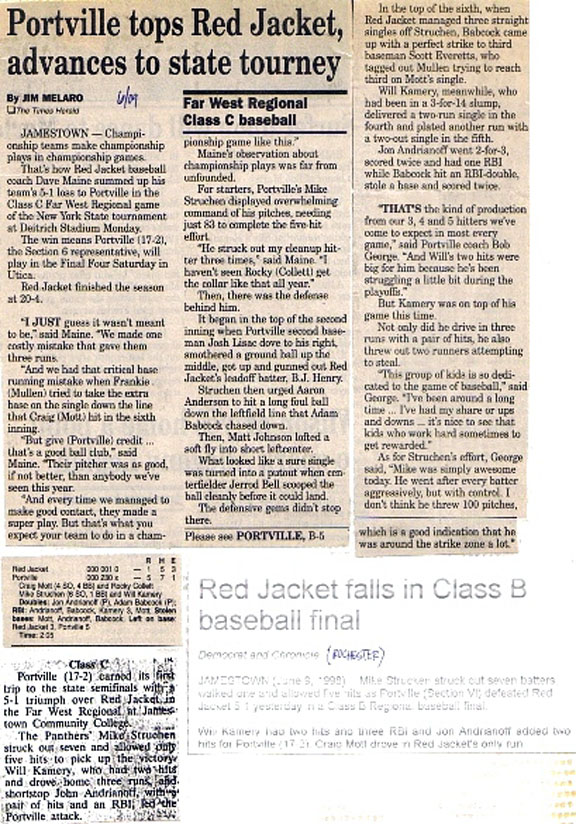 The Panthers score against Red Jacket
Victor Figueroa, Mike Struchen, Jeff McMahon, Jon Andrianoff, Chris Moses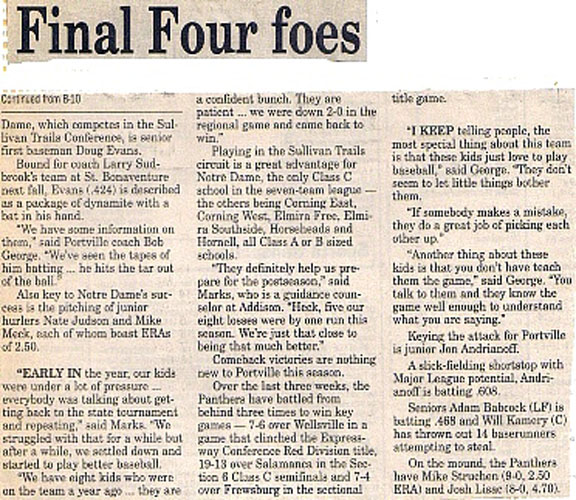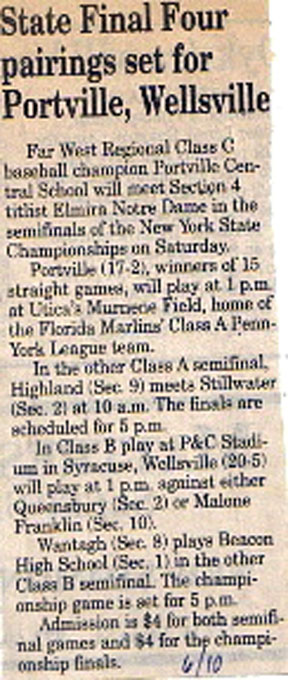 The Panthers celebrate the 5-1 victory over Red Jacket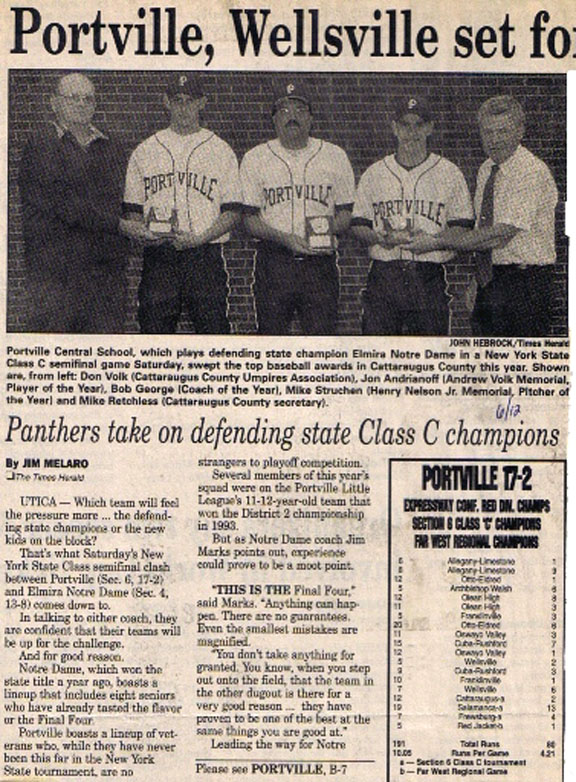 PCS on defense vs. Elmira-Notre Dame at Utica's Murnane Stadium on June 12:
P Struchen, C Kamery, 1 Ermer, 2 Lisac, 3 Everetts, SS Andrianoff, LF Babcock, CF Bell, RF Wenke