This is the 2nd Annual Adam Elliott Basketball Summer League played on the outdoor Elliott Memorial Court in the village of Portville, New York.

The league commish is PCS Grad Josh Torrence, and the 11 teams are represented by the best hoopsters in the area...Olean, Portville, Eldred, Shinglehouse, Cuba, Belmont, JCC, St. Bonas, and beyond.

Thanx to Portville Central School and the community for supporting this league. This year's high school award goes to Zachary Blask, a senior at Portville.


VIDEO: Epic Church v. Sports Locker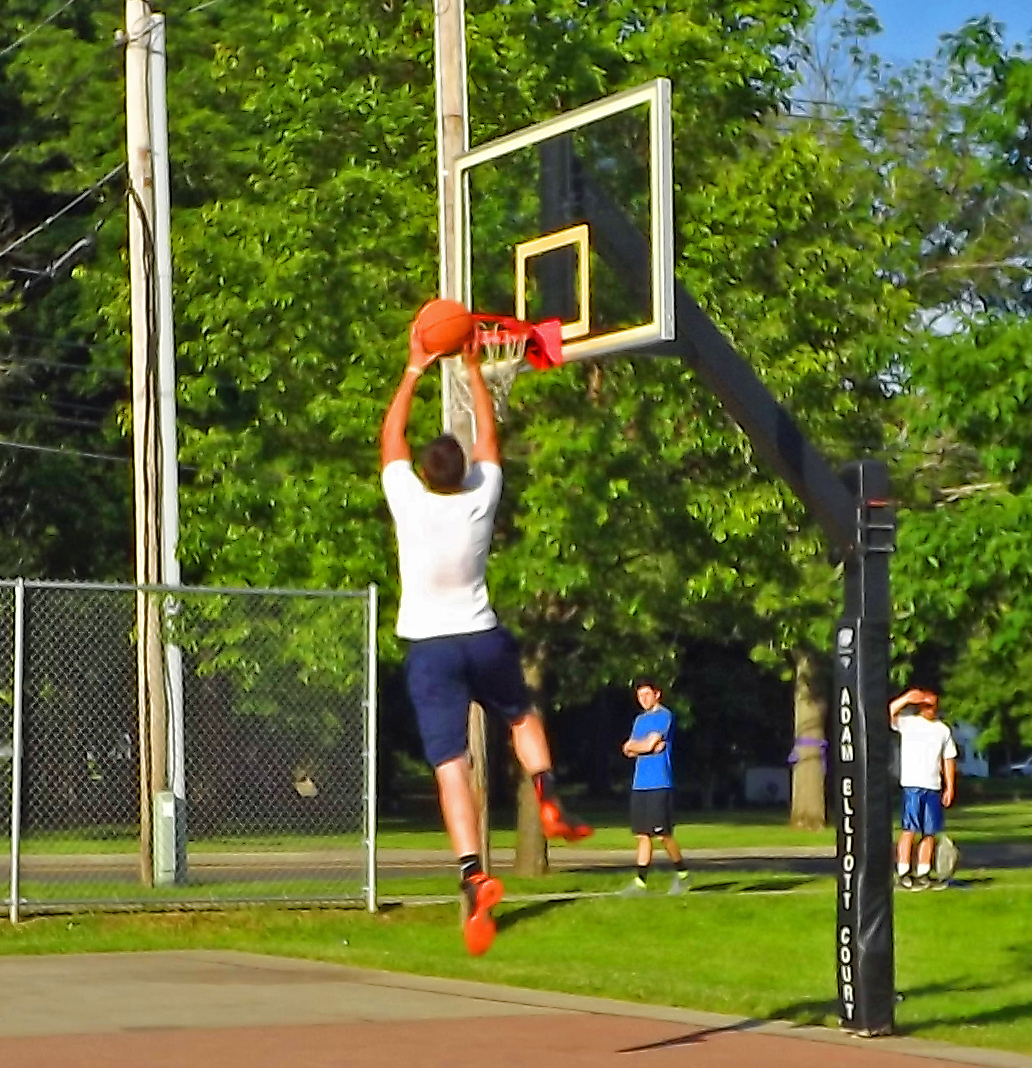 This league is dedicated to Adam Elliott, who graduated from Portville as one of the greatest kids in town history, and whose name is on the court of this premier outdoor league. Adam is in heaven now.


| | | | | | | | | |
| --- | --- | --- | --- | --- | --- | --- | --- | --- |
| | TEAM | W-L | PCT | OFF PTS | | DEF PTS | | DIFF |
| | | | | | | | | |
| 1 | Team Wight | 7-1 | .875 | 608 | 76.0 | 476 | 59.5 | 16.5 |
| 2 | Epic Church | 6-1 | .857 | 473 | 67.6 | 352 | 50.3 | 17.3 |
| 3 | Bysiek CPA | 5-1 | .833 | 362 | 60.3 | 271 | 45.2 | 15.1 |
| 4 | Sports Locker | 4-2 | .667 | 405 | 67.5 | 332 | 55.3 | 12.2 |
| 5 | Chieftronicals | 3-3 | .500 | 333 | 55.5 | 338 | 56.3 | -0.8 |
| 6 | Super Troopers | 3-3 | .500 | 362 | 60.3 | 370 | 61.7 | -1.4 |
| 7 | House's Detailing | 3-3 | .500 | 404 | 67.3 | 413 | 68.8 | -1.5 |
| 8 | Genesee Valley | 3-4 | .428 | 318 | 45.4 | 350 | 50.0 | -4.6 |
| 9 | A.C.E. | 1-6 | .142 | 428 | 61.1 | 479 | 68.4 | -7.3 |
| 10 | It's Real | 1-6 | .142 | 303 | 43.3 | 443 | 63.3 | -20.0 |
| 11 | Terrors | 1-7 | .125 | 344 | 43.0 | 511 | 63.9 | -20.9 |